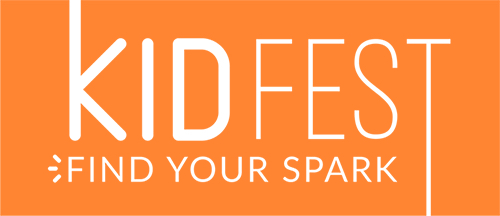 Gears, giant ball runs, light-up plinko, and interactive games and inventions of all kinds animated the crowd at KIDfest, KID Museum's signature event in Silver Spring. With over 90 hands-on exhibits, live music, coding jams, robot demos, and engaging "KIDtalks," KIDfest 2017 offered something for everyone, with over 15,000 people coming out to "find their spark."
Kids and their families banged on drums made from household items, navigated mazes with Spheros, and danced in front of an interactive LED wall (invented by high school student, Tessa Fang). Other highlights included wiring up the Pepco Power House, creating vacuum-formed masks with Future Makers, storyboarding with Spark Corps, space exploration with NASA, and the 3D Printed American Flag Project, where festival-goers had their likenesses scanned to become a part of Davide Prete's ambitious art project.
The KID Museum tents were full of kids connecting gears, assembling over-sized ball runs, challenging themselves with the Wire Maze, and drilling game pieces for K'Plink. Kids made unique batik cloth at the KID Culture tent, tried out cigar-box ukuleles (make your own in our after-school workshop), and explored KIBO Robotics. Inside, a series of 45-minute Coding Jams led by our high school Coding Corps taught kids to code.
KIDtalks, new this year, were designed like mini TED Talks, and geared towards children and adults alike. KIDtalk speakers included industry experts and innovators in the fields of assistive technology, urban farming, digital fabrication & art, entrepreneurship & creativity, and artificial intelligence & the future of work.
Thank you to all who joined us at this amazing event. You can keep that spark alive throughout the year at KID Museum–check out our calendar of events here. We look forward to seeing you again soon!
A special thank you to our Sponsors: Montgomery County, Emergent, Pepco, Comcast and many other generous supporters.