Thank you for joining us for a fun & inventive summer!
Registration for Summer Camp 2022 will open in January 2022 - sign up for our newsletter to receive updates!
EMAIL SIGNUP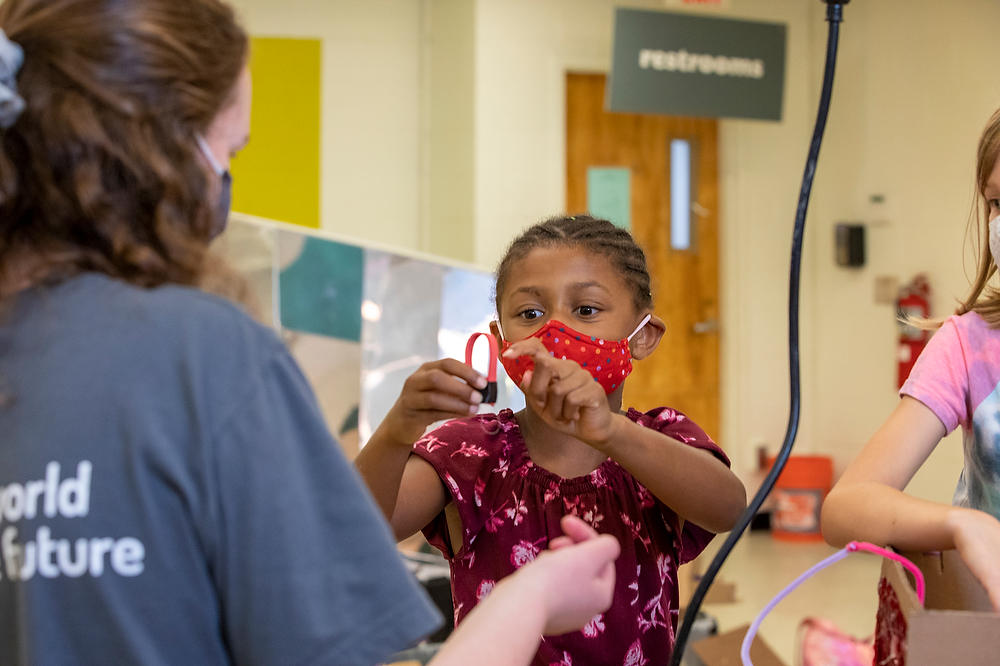 What Parents are Saying
About Summer Camp
It was a great experience. I appreciate that it is a calm, organized learning environment that develops an interest in STEM.
My child was engaged all day and given the opportunity to be creative while learning new things. She came home with tangible products of her work that she was proud of.
He loved camp. It has inspired him to do more maker stuff at home - instead of playing xBox all of the time!
Engaging, new content that taught her a tradition from my culture that I had not attempted myself.
He is already eager to sign up for next year.
He said it was just plain fun.
Exceeded my expectations.
She has more comfort with and curiosity about electronics.
Keep up the good work. The kids are so happy at your camps.
❮
❯
Questions? Email us at info@kid-museum.org.