Meet the committed people behind the movement to remake education and empower the next generation with the skills to invent the future.
Interested in joining us?
Explore career opportunities.
Meet the committed people behind the movement to remake education and empower the next generation with the skills to invent the future.
Leadership Team
Cara founded KID as part of a longstanding dream to establish a local children's museum. In her previous professional life, she held a number of leadership positions in nonprofits and the federal government, focusing on health policy and reform. In late 2011, Cara shifted gears to create a unique local resource to cultivate kids' creativity and empower the next generation of imaginative and compassionate leaders. Cara holds a master's degree in public policy from University of California, Berkeley and a bachelor's degree from Barnard College, Columbia University.
Cara Lesser
Founder & Executive Director
Holly oversees KID Museum's strategic organizational planning and process development across all staff, programs, and business systems. She previously managed the museum's financial operations, grants, and CRM systems. Holly brings an extensive background in the education and nonprofit sectors, working at American University and The Carter Center in Atlanta. She holds a master's degree in Public Administration and Nonprofit Management from American University.
Holly Christensen
Chief Operating Officer
Monica leads the efforts to align our people strategy, culture, and human resources functions with our overall organizational strategy, vision, and values. She brings over 25 years of human resources, leadership, and business experience to this role, holding strategic leadership positions at the McGraw-Hill Companies, Aetna US Healthcare, ConvaTec (a Bristol-Myers Squibb Company) and most recently, Bright MLS. Monica holds a Bachelor's degree in Business Management from Fairleigh Dickinson University and has also attained two of the highest certifications in her field, the Senior Professional Human Resources (SPHR) certification and the SHRM Senior Certified Professional (SHRM-SCP) designation.
Monica J. Goodwyn, SPHR, SHRM-SCP
Managing Director, People and Culture
Julie supports the internal operations of the education department, with a specific focus on the management, support, and development of the team. Prior to joining KID, Julie was a Teach For America corps member in Indianapolis, Indiana where she taught kindergarten and second grade. She then served as a coach for first and second year teachers and later managed and led a team responsible for the professional development and leadership coaching of approximately 200 new teachers across Indianapolis. Julie holds a Master of Arts in Teaching from Marian University and a Bachelor of Arts degree in History from New York University.
Julie Kilger
Interim Managing Director/ Director of Education Operations and Program Strategy
Liza supports the strategic direction of the education team and works closely with partner districts, schools, and organizations to develop and implement KID Museum programs. During her time at KID Museum, she has designed and delivered maker learning experiences for a variety of age groups. Prior to joining KID Museum, Liza worked as an educator at the International Spy Museum and the National Building Museum. Liza holds a Master of Arts in Teaching in Museum Education from George Washington University and a Bachelor's degree from the University of Notre Dame.
Liza Manfred
Interim Managing Director/ Director of Strategic Initiatives
Education
Laurel works with educators, students, and parents, organizing and leading group visits to KID Museum. She has spent her career in the field of education in a variety of roles and with students from preschool age through undergraduate level. After beginning her career in educational research, she became a teacher, working in urban schools. She has also worked with science camps, the education department at a zoo, and in school admissions. Laurel holds a bachelor's degree from the University of Pennsylvania, and a master's in education from Duquesne University.
Laurel Harrington
Director of School and Group Visits
Amanda oversees KID Museum's programming and education content, in addition to designing and facilitating innovative programs as a Maker Educator. She has special expertise in early learning, robotics, and coding. Amanda's previous experience includes work at the Center for Innovation in Early Learning at the Smithsonian, the US Botanic Garden, and DevTech Research Group. She holds a bachelor's in Child Study and Human Development from Tufts University, and an MAT in Museum Education from The George Washington University.
Amanda Puerto Thorne
Director of Teaching and Learning
Gavin assists with facilitating school group visits, offsite programs, and weekend activities. He recently completed service with the AmeriCorps City Year program, where he worked as an assistant math teacher. He has experience working with a range of ages in both in-school and out-of-school programs, including mentoring teens with special needs. Gavin's professional experience has reinforced his belief that children need a creative place to try out new ideas and experiment. Gavin holds a bachelor's degree in History from Washington College.
Gavin Donnelly
Maker Educator
Cori designs and facilitates KID Museum's workshops and programs in a variety of content areas, with special expertise in textiles and 3D design. She has a unique background including work in facilitating summer camps, and theater production involving puppetry and costume fabrication. Cori holds a bachelor's in Technical Theatre and a master's in Puppetry from the University of Connecticut.
Cori Leyden-Sussler
Maker Educator
Warren designs and facilitates KID Museum's workshops and programs with a focus on robotics, electronics, and the performing arts. When educating, Warren likes to give kids the flexibility to pursue their own subtopics of interest and learn actively. Their background includes teaching robotics to undergraduate students, mentoring incarcerated high school students in digital music production, and engineering research. They hold bachelor's degrees in Mechanical Engineering and Theatre from Northwestern University.
Warren McQueary
Maker Educator
Catherine works with the education team to develop, coordinate, and deliver innovative KID programming. She holds a bachelor's degree in geology from Brown University and is passionate about making science more accessible and inclusive for people from all backgrounds. She is also a lifelong visual artist and enjoys exploring the intersections between art and science.
Catherine Miranda
Program Operations Associate
Ram designs and facilitates KID Museum's innovative workshops and programs. He also oversees the development, design, and fabrication of museum exhibits and special event activities. Ram combines extensive experience in the building trades, with an eclectic array of intellectual pursuits and a love of teaching children. His background includes building homes, teaching wilderness survival skills to teens, and leading tours at the Smithsonian National Museum of American History. He holds a bachelor's degree in History from the University of Maryland.
Ram Mosher
Senior Maker Educator
Maya is a Program Manager and Maker Educator at KID Museum, where she is involved in developing new programs, teaching, and coaching other educators. Originally from northeast DC, she strives to bring interdisciplinary experiences in teaching, performing arts, and science into creating programs for students that are creative, innovative, and educational. Prior to KID Museum, she worked as a Physics and Engineering teacher in DCPS and a middle school science teacher at the Inspired Teaching Demonstration school in DC. As a graduate of DCPS, Maya is passionate about providing hands-on STEAM instruction to students in the DMV area. Maya holds a B.S. in Physics from Guilford College in North Carolina.
Maya Oliver
Education Program Manager
Julie designs and facilitates KID Museum's workshops and programs with an emphasis on arts integration and math connections. Prior to joining KID, she taught in both public and independent schools, and in art and STEAM after-school and summer programs. Julie is passionate about helping kids embed science and math skills into their creative pursuits. She holds a bachelor's degree in Studio Art from Yale College, and a master's in Elementary Education from Bank Street College of Education.
Julie Philips
Senior Maker Educator
Bio: Coming soon!
Kevin Sheehy
Maker Educator
Becky works directly with our schools and teachers as well as serving as a Maker Educator, designing and facilitating workshops and programs. Becky began her career at Herbert H. Lehman High School as a science teacher and later served as the Associate Director of Science at Achievement First, where she built the science curriculum across four high schools and six subject areas. Before coming to KID Museum, she worked as the Manager of Professional Development at the Center for Inspired Teaching. Becky holds an M.S. Ed. in Science Education from CUNY Lehman College, as well as a B.A. in Animal Science and Zoology.
Becky Zeisel
Professional Development Manager
Marketing and Communications
Jaime helps develop and implement marketing strategy, advises on strategic communications, writes for the newsletter, website, and social media, and promotes special events. An experienced marketing communications professional, Jaime began her career at Porter/Novelli public relations, later served as marketing director at the American College of Cardiology, and for years worked as a qualitative research consultant. She holds two graduate degrees -- an M.A. in Communications from the University of Pennsylvania and an M.A. in Education from George Washington University -- as well as a B.A. in English from Brown University.
Jaime Banks
Senior Communications Advisor, Program and Community Marketing
Jake leads our digital marketing efforts, providing expertise in social media, graphic design and photography. His previous work includes marketing and media support for a large health system and an enterprise software company. He holds a bachelor's degree in Communications from Olivet Nazarene University and is currently pursuing a master's degree in communications. When not working, Jake enjoys playing video games, baking, building with LEGO, and exploring the DC area.
Jake Neuman
Digital Marketing Manager
Having been with KID since early 2013, Emma is responsible for our communications efforts, including messaging, publications, website content, and more. She's worked in publishing and writing for over twenty years, and past positions include Senior Editor at ELLE.com, Communications Director at Planned Parenthood of New York City, and Chief Writer, also at Planned Parenthood of NYC. Emma is also the written voice of Larry the Labrador, a letter-writing, globe-trotting canine. She holds a master's degree in English and creative writing from the University of Texas-Austin and a bachelor's degree in English from the University of Wisconsin-Madison.
Emma Sussman Starr
Senior Communications Advisor, Editorial and Storytelling
Development and Operations
Nikel oversees all accounting work, performing analysis and budgeting for the board and grants, and managing the annual audit. He brings a wealth of expertise in accounting and financial management, and strategic process development, with over 20+ years of experience at start-ups, non-profits, and large scale corporations. Nikel holds an MBA in Executive Leadership from Virginia Tech University, and a bachelor's in Accounting from Virginia State University.
Nikel Davis
Finance Manager
Matt is the Operations and Visitor Services Manager at KID Museum. He graduated with a bachelor's in Business Administration with a focus on Management from Eastern Connecticut State University. He started his career at a national wireless communications franchise based in CT, assisting extensively on the franchisees' operations of their businesses. From there, he moved into a dual role of studio operations and customer experience for a regional paint and sip company. In 2018, he and his partner relocated to the DMV area where he began a career path in non-profit management.
Matt Murphy
Operations and Visitor Services Manager
As Development Associate, Megan works on a broad spectrum of development initiatives, organizing and streaming the grant processes for KID Museum, and support external partnership engagements. She recently moved to the DMV area after having worked previously at Hallockville Museum Farm in New York, as their Assistant Director. She holds a B.A. in Anthropology from Stony Brook University and recently obtained her Masters of Arts in Museum Studies from Johns Hopkins University in D.C.
Megan Shpak
Development Associate
Kendra oversees our community outreach efforts, as well as volunteer recruitment and management. She is dedicated to serving the community, and ensuring that people of all backgrounds have access to resources that will help them achieve their goals. She has served as a mentor to high school and college youth, and has experience in both curriculum development and lesson facilitation. Kendra holds a bachelors in Psychology from the University of North Carolina at Greensboro, and a master's in Performance Studies from New York University.
Kendra Woodfolk
Teen Volunteer Coordinator
Board of Directors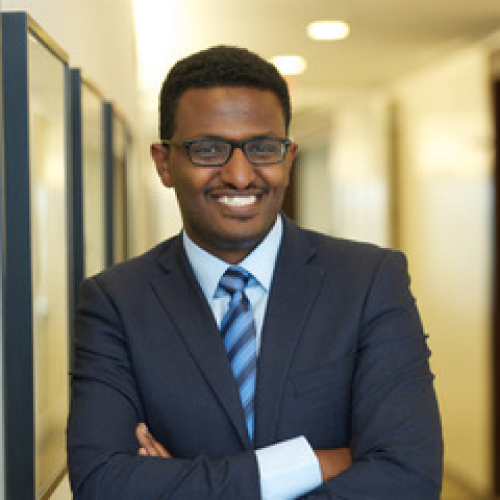 Samuel Z. Alemayehu is the Chair of the Board of Directors of Cambridge Industries Energy, a leading developer of sustainable city parks that incorporate waste management, renewable energy, insect farming, food production, water recycling, metal recycling, and light manufacturing within a circular economy.
Prior to joining Cambridge, Sam was the founder of 4AFRI Media; a venture backed mobile software start up focused on the African Continent. 4AFRI was funded as the Africa version of 4INFO (www.4info.com) the leading SMS services provider in the US. 4AFRI had offices in both Ethiopia and Cameroon developing mobile-based solutions in entertainment, lottery, health, jobs and many other sectors. 4AFRI had reached over 5million customers in less than a year and produced over 100 applications. Sam also lead the creation of 4AFRI's subsidiary, Lotophone S.A. in West and Central Africa based on exclusive license to run lottery services on the mobile phone
Samuel started his professional career in Silicon Valley as a serial entrepreneur as founder of three successful tech ventures before his 23rd birthday. Sam began creating companies while enrolled as an undergraduate at Stanford University. He was an Associate at Venrock Associates (Rockefeller Family Venture Firm) investing in consumer media and mobile applications. 4AFRI was initially incubated at Venrock but was funded independently by a consortium of investors including SpringHill Equity and leading angel investor Josh Mailman. Sam has worked in various countries in Africa including Cameroon, Gabon, Senegal, Mali, Algeria, DRC, Ethiopia, Djibouti, Kenya, Uganda, Tanzania, South Sudan and South Africa.
Sam Alemayehu
Cambridge Industries Energy
Robby Brewer is a real estate attorney at Lerch, Early & Brewer Chtd. He represents regional developers, institutional owners, and retailers through the critical phases of expanding, developing, buying, and selling real property in the DC region. Robby has been an active leader in many of the area's civic, community and cultural organizations, including Strathmore Hall Foundation, Montgomery County Economic Development Corporation, Imagination Stage, BCC High School Educational Foundation, and the Greater Bethesda Chamber of Commerce.
Board of Directors, Vice Chair
Executive Committee
Permanent Home Committee, Chair
Finance Committee
Governance Committee
Robby Brewer
Lerch, Early & Brewer
Christopher Carpenito is the Chief Executive Officer at Cooper Construction, a Frederick, MD based construction and facilities management organization working primarily with clients in the federal market. Previously he served in senior-level executive positions for HESS Construction & Engineering Services, a builder of education spaces throughout the Mid-Atlantic, and more recently, HESS Foundation, where he advanced access to education through partnerships with Montgomery County Public Schools, Montgomery College, and UMD Shady Grove. He previously served as a board member for Junior Achievement Greater Washington, and as a guest speaker for Identity, a Gaithersburg, MD based support and skill development group for Hispanic immigrant populations.
Board of Directors, Treasurer
Executive Committee
Finance Committee, Chair
Permanent Home Committee
Chris Carpenito
Cooper Construction
Jill Chessen is co-founder and serves as Secretary of the Board at KID Museum. Jill is a residential real estate agent with the Ron Sitrin Team at Long and Foster. Their team is consistently ranked in the top 1% of Realtors nationwide. Jill also has over two decades of legal expertise in the field of affordable housing and community development. Jill also serves as a Board Member of the Northwestern University DC Regional Alumni Board. She spends much of her time volunteering for political campaigns, We Are Family in DC and JStreet. Jill aspires to focus more on world issues and to inspire children to focus on the less fortunate and to learn about the world they are inheriting.
Co-Founder, KID Museum
Board of Directors, Secretary
Development Committee, Co-Chair
Governance Committee
Strategic Communications Committee
Jill Chessen
Long and Foster
David Goldberg is a Founding KID Museum Board member. His work has been dedicated to start-up businesses and working for large, public companies virtually all in the area of ecommerce, digital marketing, and new media, with a heavy emphasis on live events and entertainment.
Board of Directors, Chair
Finance Committee
Governance Committee
Strategy Committee
Strategic Communications Committee
David Goldberg
Goldner LLC
Sue Hendrickson is a co-head of the Technology Transactions and Life Sciences Transactions practices at Arnold & Porter, and specializes in intellectual property and technology transactions. Sue brings decades of experience in digital media and innovation and a long-standing interest in public policy initiatives involving tech, the arts, and education to the Board of KID Museum. She regularly assists established technology companies, emerging companies, investors and nonprofits with their activities in these areas and on initiatives deploying technology in furtherance of the Sustainable Development Goals. Among other organizations, she has advised the UN Foundation, the World Bank Group, TIME'S UP, Digital Promise, the Markle Foundation, the National Women's Law Center, Lean In and the McKinsey Social Initiative. She is also actively involved in efforts to promote inclusion and entrepreneurship of women in science and technology fields.
Governance Committee
Strategy Committee
Strategic Communications Committee
Susan Hendrickson
Arnold & Porter
Dr. Shanika Hope possesses over 20 years of experience in education. Shanika is a former elementary school teacher, principal and high school turnaround specialist. She has managed and/or supported more than three dozen DC public schools and public charter schools in various capacities. Prior to her current role as Principal, Amazon Future Engineer at Amazon's HQ2 in Arlington, VA – Shanika's experience includes serving as the Vice President of National Urban Markets Initiatives at McGraw Hill Education, the Vice President of Curriculum and Instruction at Discovery Education, the Assistant Superintendent of Elementary & Secondary Education for the D.C. State Education Office, as well as time as a School Performance Officer for DC Public Schools. She also served as a school Principal and teacher in both Washington, D.C. and Virginia. Dr. Hope earned a Doctorate of Philosophy in Education Leadership and Masters in math and science education from Old Dominion University, where she was selected as a Holmes Scholar.
In her current position, Shanika leads strategy and operations for Amazon's flagship program, Amazon Future Engineer (AFE), a new education initiative launched to explore the incubation of cutting edge science, technology, engineering, and math (STEM) teaching and learning methodologies and programs to tackle moonshots in computer science education based on best practices from NSF and other exemplar R&D entities.
Charles J. Laduca is the managing partner in the law firm, Cuneo Gilbert & LaDuca, where he focuses on defective building products and consumer cases. Charles's most noted achievement there has been to use the legal system to help millions of homeowners obtain compensation to fix their homes after suffering from flawed, leaky roofs, faulty plumbing and defective siding. Charles has recovered over $2 billion dollars for his clients so far. Charles and his family are active in the community, especially in helping to repair, rebuild and raise money for better homes for the poor. Charles' charitable contributions have included his support for education programs for the needy children in third world countries such as Ethiopia and Sierra Leone.
Development Committee
Charles J. LaDuca
Cuneo Gilbert & LaDuca
Corinna Lathan, Ph.D., is Board Chair and CEO of AnthroTronix, an award-winning engineering research and development company that produces human-centered technology. Her diverse background includes extensive research, teaching, and consulting in the areas of human performance engineering, medical device design, and assistive technology. She is actively involved in STEM educational outreach programs that empower women and minorities in science and technology.
Corporate Leadership Council
Governance Committee
Strategy Committee
Development Committee
Strategic Communications Committee
Corinna Lathan
AnthroTronix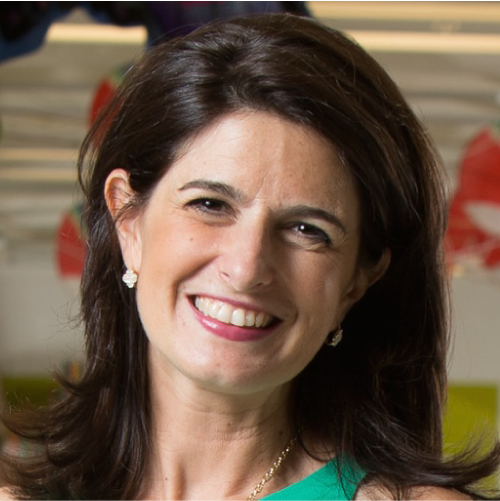 Cara Lesser is Co-Founder and Executive Director of KID Museum. She has 20 years' experience in the public sector, with a focus on health policy and health reform. At the end of 2011, she shifted gears professionally to pursue a longstanding dream to establish a local museum focused on cultivating children's creativity, curiosity, and compassion.
Co-Founder and Executive Director, KID Museum
Michael Lin, Ph.D., was a biomedical scientist at the National Institutes of Health for 35 years, and recently retired as a Program Director with the responsibilities of nurturing cutting-edge research in cardiovascular field. He has also served actively in several non-profit organizations nationally and locally, including the Organization of Chinese Americans, and co-founded the Asian American Political Alliance.
Development Committee
Michael Lin, Ph.D.
Formerly National Institutes of Health
Alexandre H. Rene is co-chair of the global Litigation and Enforcement practice group at Ropes & Gray LLP. Alex has extensive experience representing corporate entities and their executives in connection with litigation and investigations arising out of white collar criminal prosecutions, grand jury investigations, criminal antitrust investigations, and corporate compliance matters. Prior to entering private practice, Alex was an Assistant United States Attorney for the District of Columbia and a Trial Attorney in the Department of Justice's (DOJ) Criminal Division, Fraud Section. Alex is a native Washingtonian.
Development Committee
Corporate Leadership Council
Alexandre H. Rene
Ropes & Gray LLP
Sally A. Rosenberg is a partner and Deputy General Counsel in the law firm, McDermott Will & Emery LLP, where she focuses on compliance, including privacy and data security. She is co-founder of Ladybug Productions, LLC, a theatrical production company. She is a President Emeritus of Imagination Stage. She also is the author of the children's novel, Invincible.
Development Committee, Co-Chair
Strategic Communications Committee
Sally A. Rosenberg
McDermott Will & Emery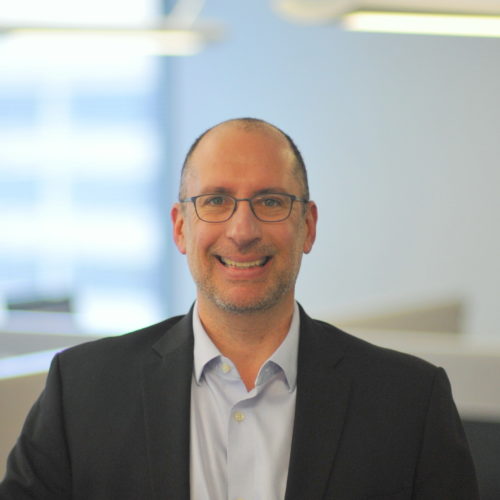 Joshua P. Starr, Ed.D., is the Chief Executive Officer of PDK International, a professional association for educators that bridges research, policy and practice and inspires high school students to become the next generation of teachers. He has worked in public education since 1993, as a teacher, central office leader and Superintendent of Schools. Josh is a passionate champion for all students, emphasizing equity, academics, creative problem solving and social emotional well being, and has been instrumental in engaging the community and families to support all children in the classroom. He is the author of numerous essays, op-eds, book chapters and writes a monthly "On Leadership" column for Kappan magazine.
Strategic Communications Committee
Joshua P. Starr
PDK International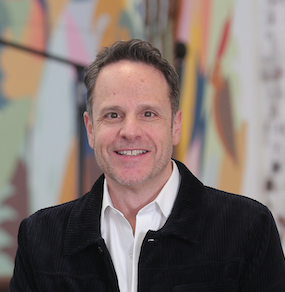 Brian Taff is the Chief Executive Officer of Streetsense, an integrated real-estate, marketing and placemaking firm located in Bethesda, MD. Previously he served in senior-level executive positions for a variety of organizations and companies, including a domain monetization platform for advertisers, a cutting-edge retail systems internet technology, a restaurant chain, and has been an adviser to numerous online business ventures and venture firms.
Strategy Committee
Finance Committee
Governance Committee
Permanent Home Committee
Strategic Communications Committee
Antonio Tijerino is President and CEO of the Hispanic Heritage Foundation (HHF), which inspires Latino leaders in the classroom, community and workforce to meet America's priorities. His innovative, sustainable model for Latino leadership LOFT (Latinos on Fast Track) has been recognized by the White House, Congress, Silicon Valley and Fortune 500 companies for its far reaching impact. He also executive produces the Hispanic Heritage Awards, and serves on several local boards. He has been featured in HBO's Habla series and the TED talk series, and written articles, blogs, and a white paper about his work with youth.
Strategic Communications Committee, Chair
Development Committee
J. Antonio Tijerino
Hispanic Heritage Foundation
Special thanks to our advisors and corporate supporters:
Strategic Planning Advisors
Shirley Brandman
Bob Buchanan
Alyse Graham
Erik Heyer
Shanika Hope
Scott Joftus
Dorothy Jones-Davis
Lee Manfred
Rudy Ruiz
Alejandro Yepes
Corporate Leadership Council
Jennifer Boyd
Meagan Campion
Angela Franco
Cori Lathan
Glenn Leon
Alex Rene