Cara Lesser
Founder and Executive Director
Cara founded KID as part of a longstanding dream to establish a local children's museum. In her previous professional life, she held a number of leadership positions in nonprofits and the federal government, focusing on health policy and reform. In late 2011, Cara shifted gears to create a unique local resource to cultivate kids' creativity and empower the next generation of imaginative and compassionate leaders. Cara holds a master's degree in public policy from University of California, Berkeley and a bachelor's degree from Barnard College, Columbia University.
Jaime Banks
Senior Communications Advisor, Program and Community Marketing
Jaime helps develop and implement marketing strategy, advises on strategic communications, writes for the newsletter, website, and social media, and promotes special events. An experienced marketing communications professional, Jaime began her career at Porter/Novelli public relations, later served as marketing director at the American College of Cardiology, and for years worked as a qualitative research consultant. She holds two graduate degrees -- an M.A. in Communications from the University of Pennsylvania and an M.A. in Education from George Washington University -- as well as a B.A. in English from Brown University.
Holly Christensen
Chief Operating Officer
Holly oversees KID Museum's strategic organizational planning and process development across all staff, programs, and business systems. She previously managed the museum's financial operations, grants, and CRM systems. Holly brings an extensive background in the education and nonprofit sectors, working at American University and The Carter Center in Atlanta. She holds a master's degree in Public Administration and Nonprofit Management from American University.
Nikel Davis
Finance Manager
Nikel oversees all accounting work, performing analysis and budgeting for the board and grants, and managing the annual audit. He brings a wealth of expertise in accounting and financial management, and strategic process development, with over 20+ years of experience at start-ups, non-profits, and large scale corporations. Nikel holds an MBA in Executive Leadership from Virginia Tech University, and a bachelor's in Accounting from Virginia State University.
Gavin Donnelly
Maker Educator Assistant
Gavin assists with facilitating school group visits, offsite programs, and weekend activities. He recently completed service with the AmeriCorps City Year program, where he worked as an assistant math teacher. He has experience working with a range of ages in both in-school and out-of-school programs, including mentoring teens with special needs. Gavin's professional experience has reinforced his belief that children need a creative place to try out new ideas and experiment. Gavin holds a bachelor's degree in History from Washington College.
Laurel Harrington
Director of School and Group Visits
Laurel works with educators, students, and parents, organizing and leading group visits to KID Museum. She has spent her career in the field of education in a variety of roles and with students from preschool age through undergraduate level. After beginning her career in educational research, she became a teacher, working in urban schools. She has also worked with science camps, the education department at a zoo, and in school admissions. Laurel holds a bachelor's degree from the University of Pennsylvania, and a master's in education from Duquesne University.
Kevisha Hunt
Visitor Services & Administrative Assistant
Kevisha facilitates KID Museum's visitor services and supports a variety of administrative functions. Her background includes work at Amnesty International and The Relationship Foundation, as well as a year as an Americorps member where she planned and implemented math and ELA courses for DC schools. Kevisha holds a bachelor's degree in Psychology from Wells College.
Dya Ishak
Maker Educator / Manager of Cultural Programs
Dya produces KID Museum's cultural events and programs, working with cultural organizations and embassies throughout the DC metro region. Dya believes the most effective way to teach respect for and understanding of other cultures is through traditional games and hands-on activities brought to the museum from all over the world. She grew up in the culturally-diverse nation of Indonesia and worked for many years as a journalist. She holds a bachelor's degree in Communications from Sahid University in Jakarta.
Julie Kilger
Director of Program Operations
Julie supports the internal operations of the education programs, with a specific focus on the support and development of the Maker Educator team. Prior to joining KID, Julie was a Teach For America corps member in Indianapolis, Indiana where she taught kindergarten and second grade. She also served as a coach for first and second year teachers, where she later led a team responsible for the professional development and leadership coaching of approximately 200 new teachers across Indianapolis. Julie holds a Masters of Arts in Teaching from Marian University and a Bachelor's in History from New York University.
Cori Leyden-Sussler
Maker Educator
Cori designs and facilitates KID Museum's workshops and programs in a variety of content areas, with special expertise in textiles and 3D design. She has a unique background including work in facilitating summer camps, and theater production involving puppetry and costume fabrication. Cori holds a bachelor's in Technical Theatre and a master's in Puppetry from the University of Connecticut.
Liza Manfred
Director of Education Strategy and Planning
Liza supports KID Museum's organizational and programmatic strategy execution, as well as serving as a Maker Educator developing and facilitating innovative programs. She has a special focus on managing partnership programs like the Invent the Future Challenge with Montgomery County Public Schools. Drawing on her background in science education, she has worked at the International Spy Museum and the National Building Museum. Liza holds a master's in Museum Education from The George Washington University, and a bachelor's from the University of Notre Dame.
Ram Mosher
Senior Maker Educator
Ram designs and facilitates KID Museum's innovative workshops and programs. He also oversees the development, design, and fabrication of museum exhibits and special event activities. Ram combines extensive experience in the building trades, with an eclectic array of intellectual pursuits and a love of teaching children. His background includes building homes, teaching wilderness survival skills to teens, and leading tours at the Smithsonian National Museum of American History. He holds a bachelor's degree in History from the University of Maryland.
Jake Neuman
Digital Marketing Manager
Jake leads our digital marketing efforts, providing expertise in social media, graphic design and photography. His previous work includes marketing and media support for a large health system and an enterprise software company. He holds a bachelor's degree in Communications from Olivet Nazarene University and is currently pursuing a master's degree in communications. When not working, Jake enjoys playing video games, baking, building with LEGO, and exploring the DC area.
Julie Philips
Maker Educator
Julie designs and facilitates KID Museum's workshops and programs with an emphasis on arts integration and math connections. Prior to joining KID, she taught in both public and independent schools, and in art and STEAM after-school and summer programs. Julie is passionate about helping kids embed science and math skills into their creative pursuits. She holds a bachelor's degree in Studio Art from Yale College, and a master's in Elementary Education from Bank Street College of Education.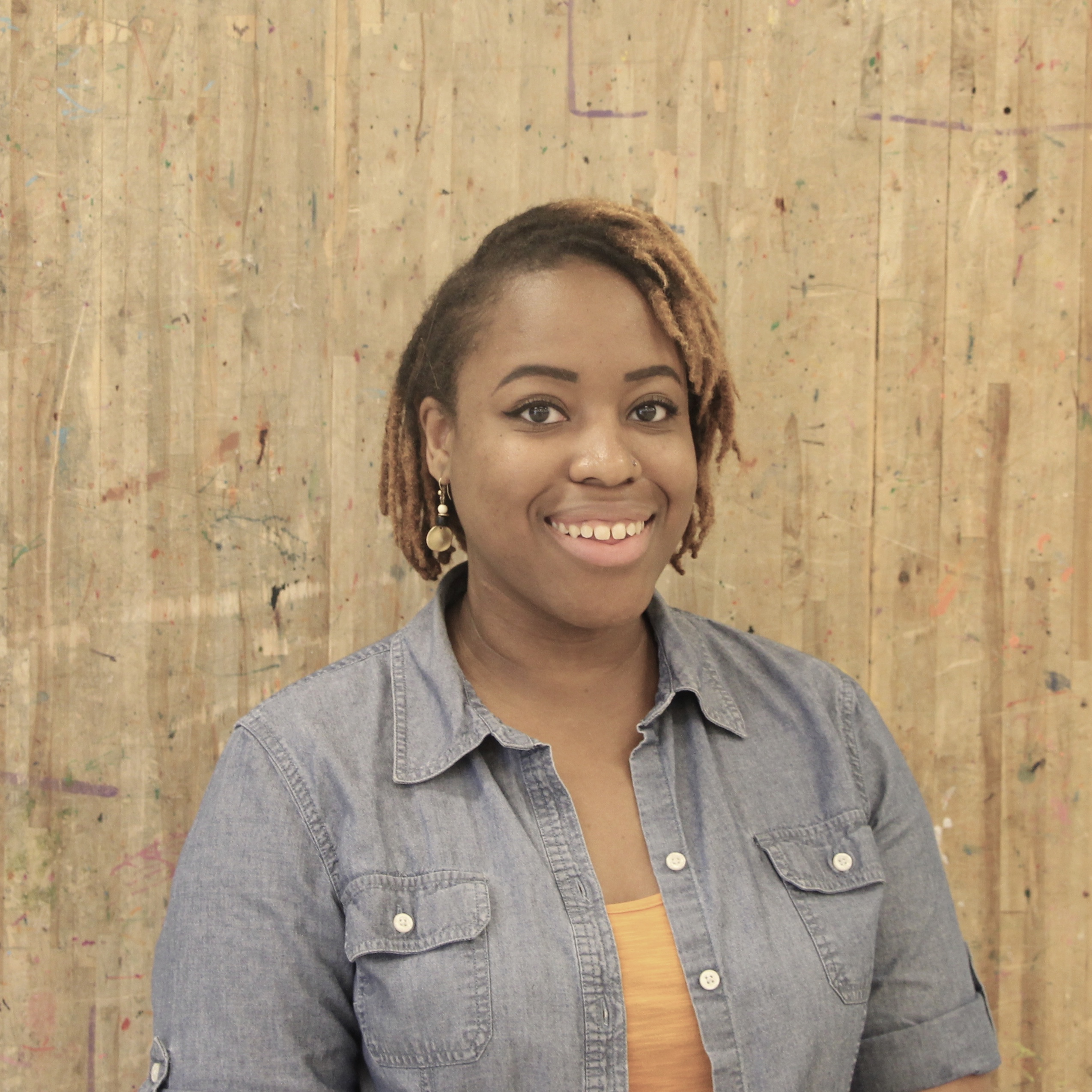 Dania Roach
Education Manager
Dania designs and facilitates KID Museum's workshops and programs, and teaches coding classes through the Excel Beyond the Bell program. She is passionate about STEM education, with experience working at science camps, teaching math and science overseas, and serving as a STEM consultant to several colleges. Dania holds a bachelor's degree in Biomedical Engineering from The George Washington University.
Emma Sussman Starr
Senior Communications Advisor, Editorial and Storytelling
Having been with KID since early 2013, Emma is responsible for our communications efforts, including messaging, publications, website content, and more. She's worked in publishing and writing for over twenty years, and past positions include Senior Editor at ELLE.com, Communications Director at Planned Parenthood of New York City, and Chief Writer, also at Planned Parenthood of NYC. Emma is also the written voice of Larry the Labrador, a letter-writing, globe-trotting canine. She holds a master's degree in English and creative writing from the University of Texas-Austin and a bachelor's degree in English from the University of Wisconsin-Madison.
Amanda Puerto Thorne
Director of Teaching and Learning
Amanda oversees KID Museum's programming and education content, in addition to designing and facilitating innovative programs as a Maker Educator. She has special expertise in early learning, robotics, and coding. Amanda's previous experience includes work at the Center for Innovation in Early Learning at the Smithsonian, the US Botanic Garden, and DevTech Research Group. She holds a bachelor's in Child Study and Human Development from Tufts University, and an MAT in Museum Education from The George Washington University.
Kendra Woodfolk
Teen Volunteer Coordinator
Kendra oversees our community outreach efforts, as well as volunteer recruitment and management. She is dedicated to serving the community, and ensuring that people of all backgrounds have access to resources that will help them achieve their goals. She has served as a mentor to high school and college youth, and has experience in both curriculum development and lesson facilitation. Kendra holds a bachelors in Psychology from the University of North Carolina at Greensboro, and a master's in Performance Studies from New York University.
Becky Zeisel
Professional Development Manager
Becky works directly with our schools and teachers as well as serving as a Maker Educator, designing and facilitating workshops and programs. Becky began her career at Herbert H. Lehman High School as a science teacher and later served as the Associate Director of Science at Achievement First, where she built the science curriculum across four high schools and six subject areas. Before coming to KID Museum, she worked as the Manager of Professional Development at the Center for Inspired Teaching. Becky holds an M.S. Ed. in Science Education from CUNY Lehman College, as well as a B.A. in Animal Science and Zoology.