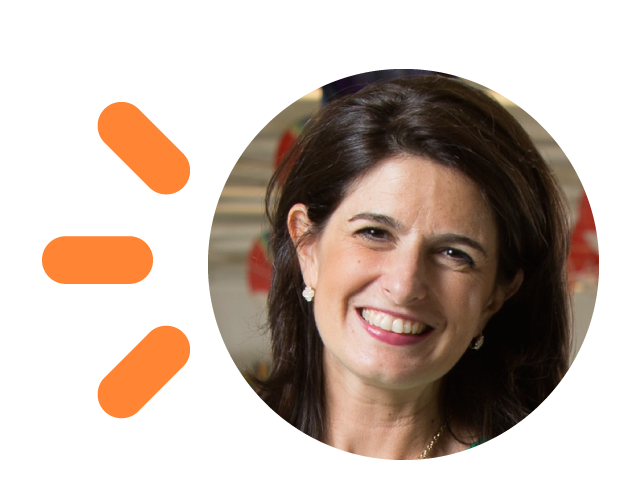 All kids have the potential to become tomorrow's problem-solvers and changemakers. Creativity, perseverance, and empathy aren't things you are just born with — they are skills that can be learned, and the key to unlocking what's possible.
Given the right tools, kids will flourish. But they need the opportunity to do so. That's why we've worked so hard to provide youth — and especially those from underserved communities — with access to transformative maker learning experiences. This past year, as academic and social-emotional health buckled under the strain of remote learning, we worked even harder. And we delivered.
We leaned into the same maker mindset we cultivate in kids, adapting and innovating to provide much-needed hands-on maker learning experiences, which integrate social emotional and technical skills. Rather than just "getting by" during the pandemic, we are emerging stronger than ever, ready to exponentially expand access to maker learning in our region.
We are deeply grateful to our partners, sponsors, funders, and friends. It's your investment in our vision and mission that has helped unlock possibility for so many. Together, we can imagine a future where all kids are activated to take on life's challenges and make the change they want to see.
It's possible.

EXPANDING ACCESS
We are taking a great leap in our capacity to serve our community and open up possibilities for youth across our region. We're excited to announce our transition to a multi-site model that will significantly broaden our reach, putting us on track to provide maker learning experiences to an estimated 500,000 kids, families and educators over the next five years.
Our new 28,000 square foot, metro-accessible innovation hub will open in early 2022, with expanded programming and high-tech studios for coding, robotics, electronics, 3D printing and more.
Students can also access transformational maker experiences at KID Museum's satellite locations, including The Universities at Shady Grove's state-of-the-art Biomedical and Engineering Building, and our current Davis Library space — as well as at their community schools, recreation centers, and libraries.
BY THE NUMBERS
students, families, and teachers have experienced hands-on, maker programming since KID Museum opened in October 2014
kids and educators participated in live virtual KID Museum programming.
(70% from schools that receive Title I funds)
kids experienced asynchronous KID programming
teachers took part in KID Museum professional development programs
kids participated in hands-on curriculum, field trips, and camps this summer alone
PUSHING THE BOUNDARY OF WHAT'S POSSIBLE:
What it Means to Be a Maker
"A maker is someone who pushes the boundary of what's possible."

Maya Oliver
KID Museum Maker Educator
Our kids need access to learning experiences that harness their passions and empower them with the skills to become tomorrow's changemakers. That's what it means to be a maker. It's about kids building a mindset — adaptability, creativity, perseverance, empathy — they will use throughout their lives. With a maker mindset, they'll be prepared to meaningfully respond to change, and will understand when they must be change agents themselves.
A YEAR OF IMPACT
At a time when so much was uncertain, KID Museum stepped up to ensure that students had access to high quality, enriching experiences. We launched or reimagined more than ten new programs, partnering with school systems and others to re-energize students, address pandemic-related and pre-existing gaps, and jumpstart the coming year. Our educators reimagined our signature programming for virtual learning, proving that hands-on maker learning can unleash creativity and make a deep impact, regardless of how it's delivered.

"In a year of low energy and low interaction, maker learning invigorated these kids. They were having so much fun that they didn't even realize they were learning."

Jaime Gillmann
Ashburton Elementary School teacher
A YEAR OF IMPACT

ACTIVATING MAKERS:

The Invent the Future Challenge
"When I coached this year in the Invent the Future Challenge, I noticed that my students blossomed in a way I never could have imagined in a traditional classroom."

Enlin Xu
Montgomery Village Middle School teacher
More than 700 middle school students participated in KID Museum's signature Invent the Future Challenge, reimagined this year as a hands-on, virtual experience and expanded to include in-class curriculum, professional development, material kits delivered to students' homes, and real-time, virtual field trips with KID Museum educators. Teachers described their Invent the Future classes and after-school programs as one of the only times that every student "turned their cameras on:" "In other classes, they are passive participants. Here, they are actively engaged."
Students worked in teams to answer a big question:
"What will you make to protect life on this planet?"
And they came up with amazing solutions, from a biodegradable tree planter to an air pollution eradicator. They presented their inventions to an audience of peers, school leaders, and volunteer judges from local corporations and were celebrated at a high-energy, live-streamed awards show that capped off the Challenge experience.
"The kids who have been through the Invention Studio program are persistent; they are good at working with each other and listening to each other's ideas. They see themselves as problem-solvers. If I had the power, I'd have every kid participate in this program."

Stephanie Seo Gould
Parkland Middle School teacher
students took part in this year's Invent the Future Challenge
teams from 20 schools with high rates of free and reduced meals
volunteer judges from local corporations participated
of student participants showed increased STEM engagement
A YEAR OF IMPACT

TRANSFORMING WHAT LEARNING LOOKS LIKE

KID Museum is expanding access to meaningful learning through new and adapted programs. These programs are designed to provide all students, but especially those most vulnerable, with the skills they'll need to rebound from the pandemic and become the problem-solvers and changemakers of the future.

"Maker learning engages students in a way that cannot be taught in a textbook."

Scott Murphy
Director of College and Career Readiness & Districtwide Programs, Montgomery County Public Schools

Equity Hubs: Partnered with the Children's Opportunity Fund and the Black and Brown Coalition of Montgomery County to provide enrichment to the children most affected by the pandemic.
MCPS Enrichment: Provided hands-on, asynchronous learning experiences as part of MCPS's virtual programming.
Identity: Delivered virtual after-school programming with Identity, an organization that serves Latinx youth; a continuation of our six year partnership.
LEAP Bridge: Designed and facilitated maker experiences to bridge learning during the summer for 200 students from schools that receive Title I funds.
Maker Girls: Launched a new initiative to get girls (who are traditionally underrepresented in STEM) excited about STEM fields.
Coding with KID: Delivered multi-week, live virtual coding classes to MCPS fourth grade classes from schools that receive Title I funds.
Maker Playground: Activated kids and educators with free, virtual maker activities that they can do at home or in the classroom.
Make it! Classroom: Adapted our maker learning model for virtual delivery, serving students from schools with traditionally underserved populations.
Virtual Invention Studio: Delivered hands-on, skill-building workshops virtually as part of the Invent the Future Challenge curriculum.
Virtual Field Trips: Developed creative virtual field trips, where students build chain reaction machines, learn to code, and and engineer "KID cities."

"When you have a maker mindset you're always having this motivation to keep learning, even if you see a lot of obstacles along the way."

Stacy Guech
MCPS middle school student
MAKER GIRLS
In honor of Women's History Month, and in partnership with the Lyda Hill AAAS IF/THEN Ambassadors Program, middle schoolers connected with innovative female STEM leaders as they told stories of their biggest failures — and how they persevered. Girls also had the chance to vote for their favorite workshop ideas, which were then offered as real-time, hands-on virtual sessions this spring.

Learn More
MAKER PLAYGROUND
Maker Playground was created as a free, online resource for kids and educators during the pandemic. Based on the idea of a real-world playground, where kids learn through experimentation and play, Maker Playground offers easy-to-access maker activities centered around topical themes like Black History Month and the Olympics.
Learn More
A YEAR OF IMPACT
BUILDING CAPACITY:
Maker Learning Professional Development
"I got to hear from students who I don't normally–students who had turned on their cameras once or twice all year were proudly showing their work and presenting their videos. It leveled the playing field."
Teacher at Ashburton Elementary School
"This is something that interests us (the teachers) as much as it interests the students."
Teacher at Ashburton Elementary School
KID Museum's new Maker Learning Professional Development Program, supported by Amazon Future Engineer, was created to fuel a passion for maker education and build teacher capacity for delivering it, exponentially increasing access to hands-on, project-based learning in the region.
Grounded in KID Museum's Mind of a Maker framework, the program was piloted this spring with 55 teachers from District of Columbia Public Schools (DCPS) and Montgomery County Public Schools (MCPS) who were trained to deliver high-impact, maker learning experiences to over 2,000 elementary and middle school students. Teachers received professional development sessions, individualized coaching, and took part in maker experiences aligned to district curricula. The program opens up new opportunities for teachers, providing them with a network of fellow teachers with whom to share best practices for maker learning.

A YEAR OF IMPACT

FOSTERING A MAKER COMMUNITY

KID Museum is helping to create new opportunities for maker learning and advocacy. In addition to our deep partnerships with schools, school systems, and organizations across the region, we've teamed up with leaders in the field to provide resources and events that promote access to deep, meaningful learning opportunities for all youth.

REMAKE LEARNING DAYS – DMV
KID Museum partnered with Washington International School to introduce the "Remake Learning Days Across America" festival to the DMV region. With an inaugural coalition of 28 local organizations and museums, kids, families, and teachers had access to over 60 free in-person and virtual events designed to expose kids and families to the power of maker learning.

THE InventEd FIELD GUIDE

To help our community advocate effectively for maker and invention education opportunities, KID Museum partnered with Nation of Makers and The Lemelson Foundation to create the InventEd Field Guide. This resource includes stories collected from interviews with leaders in education and public policy, as well as data, key messages, and practical strategies to empower stakeholders interested in promoting maker and invention education for all learners.
InventEd Field Guide: A Guide for Accelerating the Adoption of Invention Education
FÊTE FOR THE FUTURE
KID Museum's annual Fête for the Future celebrated what it means to be a maker — and in doing so, we were delighted to honor some of the most inspirational makers in the world: award-winning cellist, activist, and cultural ambassador, Yo-Yo Ma; world-renowned chef and humanitarian, José Andrés; and trailblazing former NASA astronaut and Space Shuttle commander, Colonel Pam Melroy.
A YEAR OF IMPACT

SUMMER OF MAKING

This summer, more than 5,000 kids got a jumpstart on learning for the new school year. Kids were making, inventing, and interacting in person again at our creative summer camps, where they coded sensors to build their own Mars Rovers and hacked toys to make one-of-a-kind creations. Middle schoolers tackled real-world problems on-site at The Universities at Shady Grove, and elementary students got activated as makers as part of their summer school curriculum. Overall, 4,500 students from MCPS and DCPS participated in intensive maker learning as part of district-wide Covid recovery strategies, and an additional 560 took part through local libraries, recreation departments, and KID Museum camps.

DEEPENING PARTNERSHIPS
We are so grateful to the many partners who have helped us to unlock possibility during this most challenging year:

Amazon Future Engineer
American Gene Technologies
Arts and Humanities Council of Montgomery County
Battelle Foundation
Bernard Family Foundation
Black and Brown Coalition of Montgomery County
Carol Trawick
Children's Opportunity Fund, Greater Washington Community Foundation
Dimensions Science
District of Columbia Public Schools
Glenstone
The Grable Foundation
Identity, Inc.
The Lemelson Foundation
Lyda Hill AAAS IF/THEN Ambassadors Program
Montgomery County Council
Montgomery County Executive
Montgomery County Public Libraries
Montgomery County Public Schools
Nation of Makers
Pepco
Remake Learning Days
The Universities at Shady Grove
"KID Museum is providing essential support for our education system and our workforce strategy. Because KID is where we come together to figure out where this community needs to go and how we are going to get there."

Hans Riemer
Montgomery County Councilmember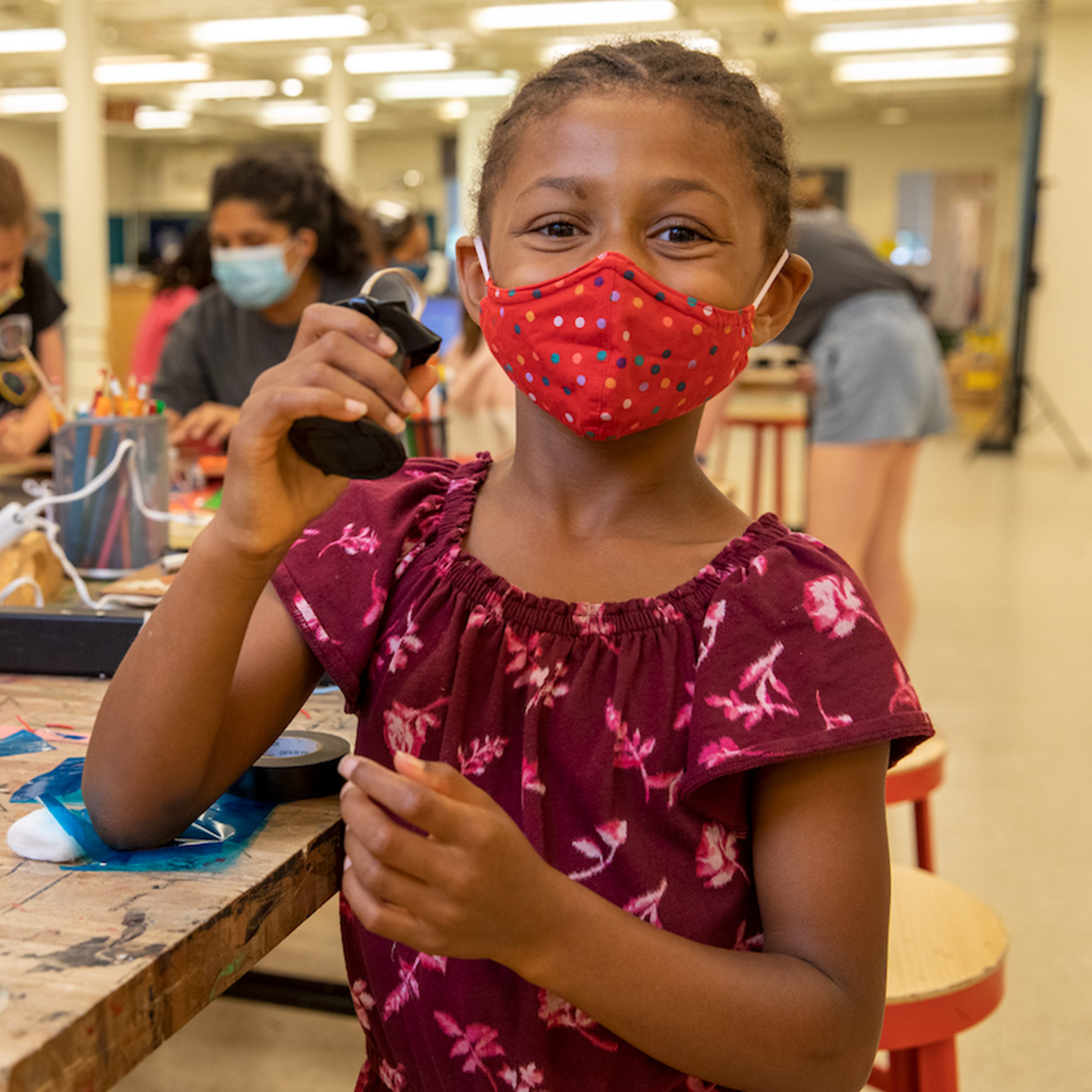 SCHOOL PARTNERS 2020 - 2021
Argyle MS
Ashburton ES
Banneker MS
Briggs Chaney MS
Brookhaven ES
Brown Station ES
Burnt Mills ES
Capitol Hill Day School
Captain James E. Daly ES
Cedar Grove ES
Clemente MS
Clopper Mill ES
Cresthaven ES
Daly ES
Dogwood ES
Drew ES
Fairland ES
Farmland ES
Farquhar MS
Gaithersburg ES
Gaithersburg MS
Galway ES
Garfield ES
Georgian Forest ES

Grace Christian School
Greencastle ES
Harbor School
Harmony Hills ES
Highland ES
Hoover MS
Jackson Road ES
Jefferson MS
JoAnn Leleck ES
JoAnn Leleck ES at Broad Acres
Julius West MS
Kemp Mill ES
Key MS
Kimball ES
Lake Seneca ES
MLK MS
Montgomery Village MS
Neelsville MS
New Hampshire Estates ES
North Bethesda MS
Noyes ES
Oak View ES
Parkland MS
Pinecrest ES

Rock Creek Forest ES
Rolling Terrace ES
Rosa Parks MS
Rosemont ES
Sargent Shriver ES
Shady Grove MS
Siena School Silver Spring International MS
Sligo MS
Sousa MS
South Lake ES
Stedwick ES
Strathmore ES
Strawberry Knoll ES
Summit Hall ES
Takoma Park MS
Twinbrook ES
Van Ness ES
Viers Mill ES
Washington Grove ES
Watkins Mill ES
Weller Road ES
Wheaton Woods ES
Whetstone ES
White Oak MS
KID Museum FY 2020 Financial Summary
Total Contributed Income

$1,217,237

Corporate Contribution

$247,456

Foundations

$143,560

Government Grants

$577,931

Individual Contributions

$248,290

Total Earned Income

$791,391

IN-KIND Income

$507,429

Total

$2,516,057
Change in Net Asset
Net Asset Beginning of the Year
$129,824
Change in Net Asset

 
$257,162
Net Asset End of the Year

 
$386,986
Expenses
Program

$1,968,336

Management

$248,732

Fundraising

$247,642

Total

$2,464,710
Cash & Cash Equivalent
End of Year
$911,759
BOARD OF DIRECTORS
& CORPORATE LEADERSHIP
BOARD OF DIRECTORS
SAM ALEMAYEHU
Cambridge Industries Energy

ROBERT BREWER
Lerch, Early & Brewer

CHRIS CARPENITO
Cooper Construction

JILL CHESSEN
Long & Foster

DAVID GOLDBERG
Goldner LLC

SUSAN HENDRICKSON
Arnold & Porter

SHANIKA HOPE
Google

CHARLES J. LADUCA
Cuneo Gilbert & LaDuca

CORINNA E. LATHAN
AnthroTronix

CARA LESSER
KID Museum

MICHAEL C. LIN
Formerly National Institutes of Health

ALEXANDRE H. RENE
Ropes & Gray

SALLY A. ROSENBERG
McDermott Will & Emery

JOSHUA STARR
PDK International

BRIAN TAFF
Streetsense

JOSE ANTONIO TIJERINO
Hispanic Heritage Foundation
CORPORATE LEADERSHIP COUNCIL
Sam Alemayehu
Cambridge Industries Energy
Jennifer Boyd
MedStar Health
Angela Franco
DC Chamber of Commerce

Susan Hendrickson
Arnold & Porter

Shanika Hope
Google

Cori Lathan
Anthrotronix

Glenn Leon
Hewlett Packard Enterprises
Alexandre Rene
Ropes & Gray
In Memoriam:
Jerry Morenoff

With deep sadness, KID Museum said goodbye to a dedicated volunteer and Board Member, Jerry Morenoff, who passed away on August 29, 2021. Jerry came to KID in our early days and worked tirelessly with our team to establish our financial management systems and guide us in so many ways, big and small. He epitomized leading from the heart, with humility, but with great skill and acumen. In his gentle and loving way, he helped to lay the foundation for the organization and set us on a path for success. His legacy will live on at KID, and we are forever grateful for all that he shared with us.
In Memoriam:
Jaidon Smith

Jaidon Smith began working with KID Museum as an Apprentice in the fall of 2018. His growth from the first time he came through the doors to the last was profound: Jaidon quickly advanced, serving as both a Team Lead and Junior Facilitator. He was generous in spirit and reliable, always willing to help out at a moment's notice, never missing a shift, and doing great work with our visitors and campers. While excited for his new ventures in the world, we also were sad to see Jaidon leave Team KID following his high school graduation, and filled with tremendous grief when we learned of his passing at age eighteen. With his dedication to the Apprentice Program, Jaidon left his mark on our organization and will remain a treasured part of the KID Museum family.
Amazon
American Gene Technologies International, Inc.
Comcast
Cooper Building Services, Inc.
Emergent BioSolutions
The Eye Care Group
Ledo Pizza
Lerch, Early & Brewer
Montgomery County Economic Development Corporation
Pepco, an Exelon Company
Rodgers Consulting
Ropes & Gray
Six Flags America & Hurricane Harbor
Tower Companies
Verizon
Wireless Zone
Battelle Foundation
CityBridge Foundation
The Kay Family Foundation
Galena-Yorktown Foundation
Greater Washington Community Foundation
The Lawrence B. Taishoff Foundation
The Leder Family Philanthropic Fund
The Lemelson Foundation
Lyda Hill Philanthropies
Mead Family Foundation
Rona & Jeffrey Abramson Foundation
Samuel & Sylvia Kaplan Family Foundation
Thai McGreivy, M.D. Memorial Fund
Arts and Humanities Council of Montgomery County
City of Rockville
Institute for Museum and Library Services
Maryland State Department of Education
Montgomery County

Nora Abramson
Samuel Alemayehu
Jami Axelrod
Cathy Bernard
Shirley Brandman & Howard Shapiro
Robert G. Brewer, Jr.
Robert & Sharon Buchanan
Zachary Burkett
Chris & Sharon Carpenito
Jill Chessen & Daniel Cohen
Colleen Conry
Nicole Elkon
David Goldberg & Alison Rodner
Debra & David Goren
Gary & Julie Greenstein
Susan Hendrickson & Rob Kohn
Jill Herscot
Morry & Mary Joftus
Scott Joftus & Cara Lesser
Robin & Stuart Jones
Cori Lathan & David Kubalak
Michael C. Lang
Mark & Kerri Lehmann
Glenn & Jennifer Leon
Daniel Pink & Jessica Lerner
Ruth & Robert Lesser
Michael C. & Ellen Lin
Scott Nudelman
Robert & Stephanie Oshinsky
Mauricio & Carmen Puerto
Beth Redlich & Howard Widra
Sally Rosenberg & Bruce Charendoff
Brian Taff & Susan Wilder
Carol Trawick
Stefanie Wallach
Brooke Ybarra
Contributions of $500+ made between July 1, 2020 and June 30, 2021
In addition, we'd like to thank all of our anonymous donors for their generous support.
6400 Democracy Blvd. Bethesda, MD 20817
info@kid-museum.org | 301-897-5437