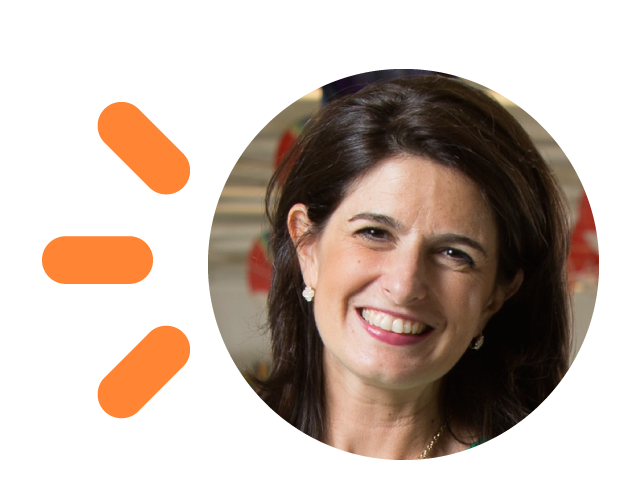 What a year! KID crossed a major milestone, opening our new expanded program space and realizing a vision long in the making.
It was a year of building—not just our new flagship space, but also building out our programs, and building access for more kids, families, and educators.
For the kids we serve, it was a year of building skills and building mindsets that will prepare them to thrive in the future.
And it was also a year of building back from the devastating effects of pandemic-related learning disruptions.
In this watershed year, we significantly expanded our reach and impact, emerging as the nation'slargest center for maker learning, and as a pivotal player in our region's Covid recovery efforts.
Through it all, we built and evolved our definition of what it means to be a maker. Makers do more than make things. They use their creativity to tackle challenges of all kinds, from climate change to social justice. Maker learning is about applying a maker mindset to whatever you do—and realizing that you can make a difference.
We are beyond grateful to our partners, sponsors, funders, and friends. You have made a difference. With you, we've laid the foundation for an ambitious next chapter—one where we can prepare more kids than ever with the skills to take on life's challenges, and build a better world.

GRAND OPENING
There's a new KID in town. On May 22, we opened our state-of-the-art flagship location, ushering in high-impact maker programming for a projected 100,000 people a year, and making us the largest center for maker learning for youth in the nation.
From the moment we launched in 2014, demand for our programs grew rapidly, even as we continued to expand our offerings and reach. The opening of our flagship site allows us to meet that demand by establishing a multi-site model. Kids, parents, and educators can now experience KID Museum programming at our new flagship space, as well as at our original Davis Library location and our partner location at The Universities at Shady Grove, where we host our middle school invention field trips.
Our new facility was purpose-built for collaborative exploration and hands-on learning. Visitors can learn to use power tools, program robots, work together to construct a life-sized maze, and work directly with visiting artists on innovative maker techniques. Seven years in the making, we are thrilled to share this major accomplishment with you.
BY THE NUMBERS
people served since opening in 2014
hours of KID Museum curriculum delivered
hours of programming delivered by KID Maker Educators

of youth from under-resourced communities

of students participated in 10+ hours of programming
KID MUSEUM MAKES MAKERS
KID Museum helps youth develop STEM, critical thinking, and social emotional skills, so they grow to become the next generation of creative problem-solvers, innovators and changemakers.

"Anything is possible when you're a maker."

AJ
5th Grader and KID Museum Maker
In a year of significant growth, we both expanded the number of students served in our programs, and deepened their impact. We grew our invention programming for middle schoolers, launched a new invention program for elementary students, and, in direct response to Covid-related learning disruption, developed a year-long after-school curriculum for the youngest grades, leveraging the power of maker learning across the K-8 continuum.
With youth still reeling from the effects of remote learning, KID Museum collaborated with Montgomery County Public Schools (MCPS) to re-invigorate and re-engage both students and teachers alike. Our semester-long invention programming got students excited about learning while building much-needed social emotional skills, like collaboration, perseverance, and confidence. Teachers reported that over the semester, they saw students transform.
Expanding maker education beyond our walls, we piloted an in-school, invention elective course in two MCPS middle schools. This class provided deeper and more consistent exposure to hands-on learning, and integrated maker education into the curriculum— a first step in our strategy to incorporate maker learning experiences into everyday schooling. The pilot was so effective that it will be offered in six schools during the 2022-23 school year, with a total of 23 cohorts.
We also developed and delivered a robust new invention program for second through fourth graders, matching the scale and depth of our highly successful middle school Invent the Future Challenge. This program introduces maker learning at the critical early years and establishes a powerful learning continuum. It also brings us closer to our shared goal with MCPS of providing high-impact maker learning experiences to every elementary and middle school student.
All told, we provided invention programming to over 2,500 students— three times as many as in previous years—with the majority from traditionally underserved communities.
MAKER STUDIO
Educators in our newly developed Maker Studio Professional Development Program learned to harness the "mind of a maker" and apply it to everyday learning. This program empowers teachers with the skills and philosophy needed to incorporate maker learning into their classroom practice. The ten teachers from this year's inaugural class reached approximately 400 students, creating a collaborative community of maker educators that will continue to grow as we move towards establishing a teacher institute.
KID MUSEUM MAKES COMMUNITY
KID Museum programs are designed to foster collaboration, connection, and community, creating unique opportunities for kids and families to learn from one another, to cultivate empathy, and build identity as community makers of the future.

"We need young people to follow their curiosity, to ask questions, and to pursue solutions that have the power to benefit us all."

Kojo Nnamdi
Journalist and Host of WAMU's The Politics Hour, and Host of KID Museum's Fête for the Future
KID Museum both makes community and is made up of our community. Through partnerships and relationships, we bring together people from business, government, education, and nonprofits—all with the shared goal of providing kids with the skills to become the next generation of innovators and changemakers. Through our programming, kids develop an understanding that they too are part of our community, and have the power to make a direct impact. They learn that what they do matters in the world.
FAMILY MAKERS
Our vibrant family programming returned this year with the opening of our flagship site and the easing of Covid restrictions. Sunday Open Explore, along with after-school workshops and summer camps, has animated our new space, bringing our tools, activities, and exhibits to life—and creating a gathering place for the community. For the past year, we've been actively planning for this moment, intentionally designing our new space and programming for innovative intergenerational learning on the weekends, while keeping it kid-focused during the week for school programs, camps, and workshops. Families are invited to program robots, build a giant ball run, collaborate in our "maker playground," and explore maker studios in cardboard construction, electronics, woodworking, and fabric arts. Our visiting artist program allows children and adults to work directly with artists, like on the construction of an elaborate Alfombra de Aserrín (Guatemalan Sawdust Carpet) installation during opening weekend.
"Thank you for the opportunity. This has been one of the most rewarding experiences in my career and I feel much more positive about the future of our planet after seeing how incredibly creative the next generation of inventors is."

—Invent the Future Challenge community judge

To make the connection between what we do at KID Museum and how it translates to the real world, we collaborate with—and celebrate— makers of all types. Students have the opportunity to interact with professionals from a variety of fields through the Invent the Future Challenge. This year, we had 90 volunteers that included employees from Georgetown University, Novavax, Exelon, and other local businesses, universities, and organizations, who met with middle school teams to help them think more deeply about their ideas, and provided insight into how maker skills transcend the classroom.
And at this year's Fête for the Future, kids and adults alike were inspired by our honorees: education pioneer Geoffrey Canada, disability rights activist Judy Heumann, and journalist Kojo Nnamdi, all of whom demonstrated that being a maker means being a changemaker as well.
2021 Fête for the Future Honorees
CHANGE MAKERS
Rather than plunging into a pool, kids in KID Museum's Service Camp plunged into the issue of homelessness, and discovered what service really means. Campers interacted with people experiencing homelessness and volunteered at different organizations throughout the week, including A Wider Circle, for whom the campers built five sturdy bookshelves in KID Museum's woodshop.
"It's not just about the hard skills," says Reid Henkel, one of the Maker Educators who led the camp. "But that's part of it— they built bookshelves in one day, and they were really proud of that."
The real magic of the camp, he explains, is "the opportunity for young people to open their eyes to something that might shape the way they think about the world around them."
Service Camp was one of 23 different camps offered this past summer, ranging from designing robots using unconventional materials to exploring different cultures through interactive maker projects.
KID MUSEUM MAKES OPPORTUNITY
With a focus on engaging populations that are often overlooked or left behind, our programs build economic opportunity and help diversify the talent pipeline of the future.

"Our children's growth and success absolutely takes an entire community."

Dr. Monifa McKnight
Superintendent of Montgomery County Public Schools
This past year we served more youth than ever before, with a focus on reaching traditionally underserved communities. We deepened our partnership with MCPS, developing and expanding our programs in order to directly address Covid recovery and provide high-impact maker learning experiences to students that do not typically have access to this type of learning. We also established a partnership with The Universities at Shady Grove to build exposure to college and career pathways for youth.
MCPS PARTNERSHIP
From the moment we opened our doors in 2014, KID Museum and Montgomery County Public Schools have worked together to bring deep maker learning experiences to district elementary and middle school students, and in particular to those from populations traditionally underrepresented in STEM. Our partnership continues to grow each year, as we respond to increased need and build our capacity to provide these experiences, both at KID Museum and in schools. This past year, we worked closely with MCPS to help students and teachers recover from the ongoing effects of Covid-related learning disruptions.
In addition to the major expansion of our invention programming, KID Museum provided maker curriculum for schools, professional development for teachers, and after-school programs for students at schools that receive Title I funds. By integrating STEM, literacy, and social emotional skill-building with hands-on "making," students re-engaged with learning, developing the agency and confidence that will carry them through school and beyond.
Kid Museum & MCPS 2021-2022 School Year
Black or African American
receive free & reduced price meals
AFTER-SCHOOL WITH A PURPOSE
In order to bolster academic and social emotional learning in the wake of the pandemic, KID Museum partnered with the Children's Opportunity Fund and MCPS to develop a year-long after-school curriculum for kindergarten through third graders who were most affected. Recognizing out-of-school-time learning as a powerful opportunity, we addressed the areas of greatest need—literacy, math, and social emotional skills—using hands-on maker learning. By training and supporting teachers to deliver the curriculum, we were able to scale this program from an initial two schools in the fall to four in the spring, and are on track to increase to 22 schools this coming year.

PATHWAYS TO HIGHER EDUCATION
With a focus on underserved populations, we embarked on a partnership with The Universities at Shady Grove (USG) to build exposure to college and career pathways. Through this partnership, our middle school invention and summer programs were held at the Biomedical Sciences and Engineering Building at USG. Holding student workshops, as well as an end-of-program celebration for families, on a college campus builds greater awareness of college and creates a sense of belonging—all part of a community-level strategy to open up the possibility of higher education to youth and families.

KID MUSEUM MAKES THE FUTURE OF LEARNING
KID Museum is revolutionizing what and how kids learn and building new ways to drive innovation in education at scale.

""When Black and Brown students are asked what they want to do in STEM, they have a great desire to integrate STEM with social and racial justice."

Dr. Ebony McGee
Professor of Education, Diversity, and STEM Education, Vanderbilt University and KID Museum Symposium Special Guest
KID Museum is a leader in innovative teaching and learning, serving as a catalyst for change both regionally and nationally. By training teachers to adopt powerful new approaches, connecting with forward-thinking national organizations, and as a convener and supporter of thought leadership, we are re-imagining what learning can—and should—be.
SYMPOSIUM: DISMANTLING INEQUITIES IN STEM
We are facing a crisis in STEM, with fewer and fewer Black and Brown youth pursuing STEM careers, even as demand for workers in these fields continues to grow. This disparity perpetuates income inequality, hinders economic growth, and stifles innovation, which needs different perspectives and experiences in order to thrive. In May, KID Museum convened experts in the fields of equity and education to tackle this important issue.
Special guest Dr. Ebony McGee of Vanderbilt University joined a distinguished panel to discuss the culture of STEM and how we can disrupt a corrupt system to make necessary change. Paramount to this goal is recognizing the myriad pressures and roadblocks Black and Brown students face, and what can be done to address them. Through a discourse on the roles of families, teachers, and mentors, as well as that of schools and businesses, our experts offered concrete steps towards a more equitable future.
FIND OUT MORE
EXPANDING PROFESSIONAL DEVELOPMENT
We provide professional development opportunities across a range of programs, training teachers to deliver maker curricula (this past year, we trained teachers from 49 Title I-funded schools to deliver curricula to 3,450 students), as well as providing them with the skills to design their own maker learning experiences. A highlight from this past summer was the Google/George Mason University externship program, where we hosted a cohort of computer science teachers, embedding them in our student programs for two weeks. Teachers learned innovative maker techniques, discovering how making can be incorporated into traditional learning, and ultimately created their own maker projects to bring back to their classrooms.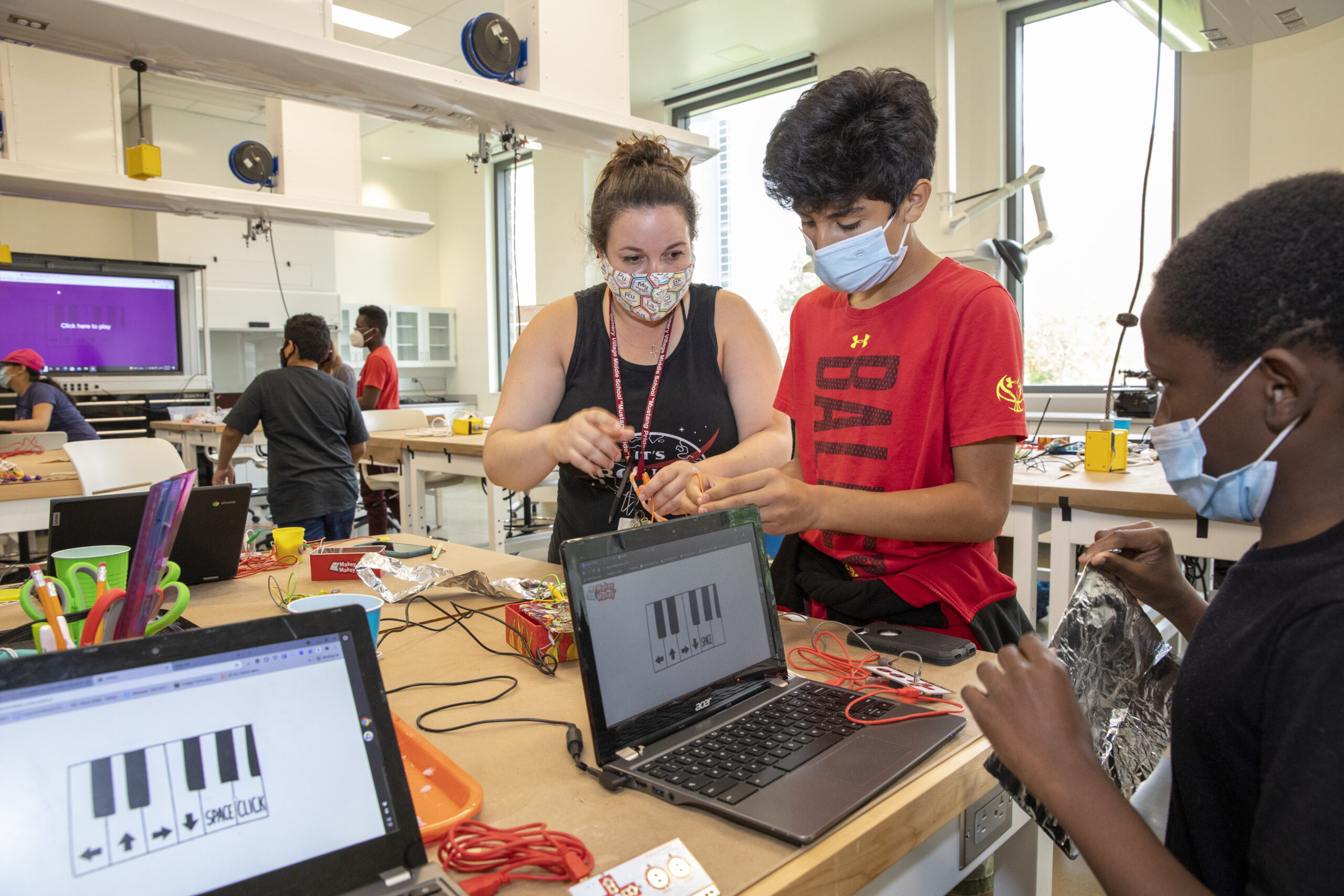 PARTNERING TO MAKE SOCIAL CHANGE
We teamed up with Nickelodeon and the Hispanic Heritage Foundation as part of Nickelodeon's national Talk and Take Action initiative to combat racism and discrimination in education. As co-creator of the Challenging Latinx Discrimination guides for educators and parents, KID Museum developed hands-on maker activities that provide kids, parents, and teachers with a deeper understanding of Latinx culture and anti-Latinx prejudice, and offered engaging ways to take action to promote social change.
REMAKING
LEARNING
KID Museum was the regional lead of the DMV's "Remake Learning Days Across America" festival for the second year, part of a national movement to expose families, youth, and educators to the power of maker learning while establishing a broader maker community. This year, we had 23 hosts made up of nonprofits, educational organizations, libraries, and museums, which offered 44 free or low- cost events across the region.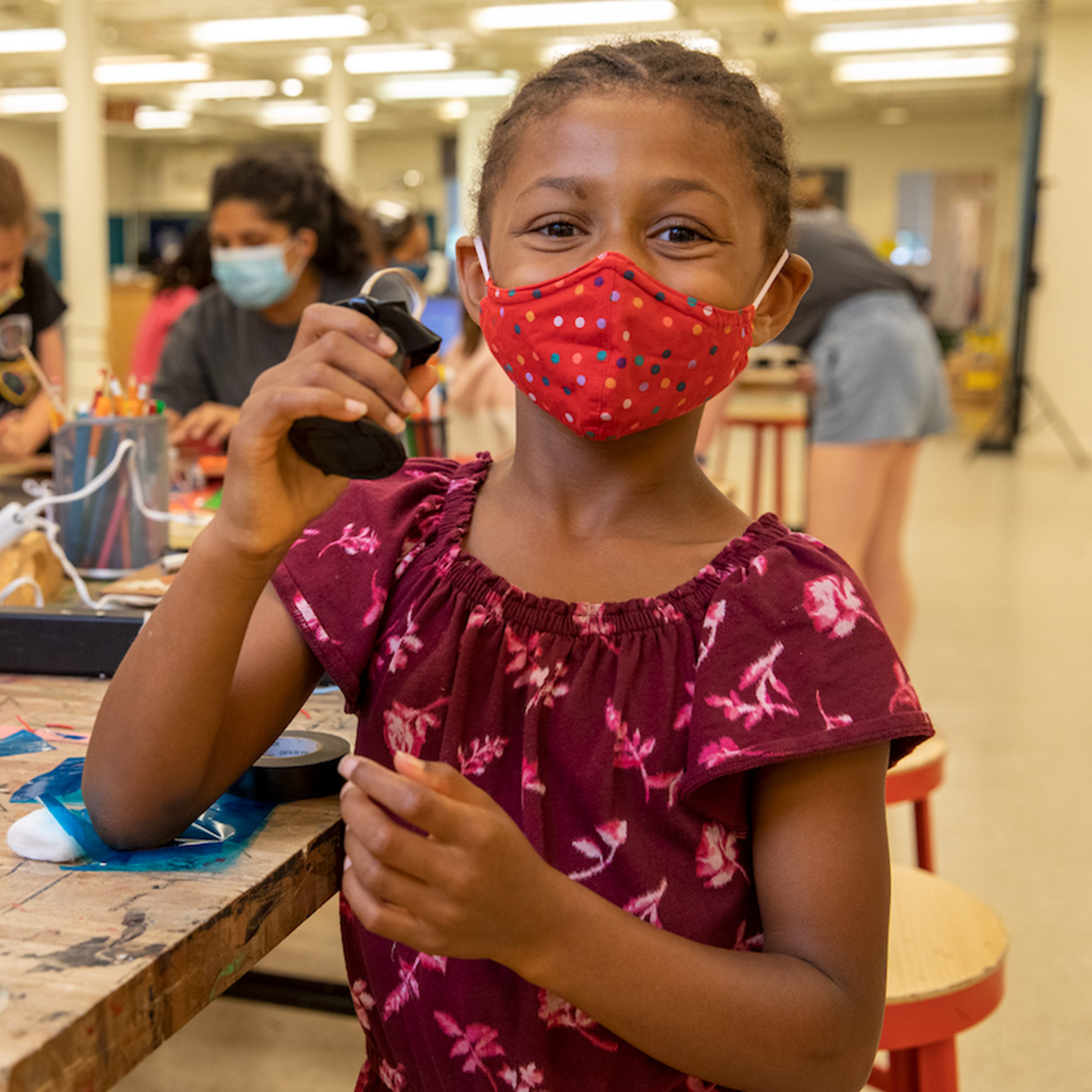 Argyle MS
Ashburton ES
Banneker MS
Briggs Chaney MS
Brookhaven ES
Brown Station ES
Burnt Mills ES
Cabin John MS
Captain James E. Daly ES
Clopper Mill ES
Concord Hill School
Cresthaven ES
Drew ES
Dr. Martin Luther King, Jr. MS
Eastern MS
Fairland ES
Forest Oak MS
Francis Scott Key MS
Gaithersburg ES
Gaithersburg MS

Galway ES
Garrett Park ES
Georgian Forest ES
Greencastle ES
Harmony Hills ES
Highland ES
Jackson Road ES
JoAnn Leleck ES
JoAnn Leleck ES at Broad Acres
Kemp Mill ES
Key MS
Lake Seneca ES
Montgomery Village MS
Montgomery Virtual 7-12 Academy
Neelsville MS
North Bethesda MS
Noyes ES
Oak View ES
Odessa Shannon MS
Parkland MS
Roberto W. Clemente MS
Rolling Terrace ES
Rosa M. Parks MS
Rosemont ES
Sally K Ride ES
Sargent Shriver ES
Shady Grove MS
Silver Spring International MS
Sligo MS
Sousa MS
South Lake ES
Strathmore ES
Strawberry Knoll ES
Summit Hall ES
The Siena School
Thomas W. Pyle MS
Twinbrook ES
Viers Mill ES
Washington Grove ES
Watkins Mill ES
Weller Road ES
Wheaton Woods ES
Whetstone ES
William H. Farquhar MS
Total Contributed Income

$1,962,734

Corporate Contribution

$441,525

Foundations

$111,600

Government Grants

$1,165,878

Individual Contributions

$243,730

Total Earned Income

$924,918

IN-KIND Income

$283,920

Total

$3,171,572
Change in Net Asset
Net Asset Beginning of the Year
$386,986
Change in Net Asset

 
$930,748
Net Asset End of the Year

 
$1,317,734
Expenses
Program

$1,682,939

Management

$529,329

Fundraising

$326,277

Total

$2,538,545
Cash & Cash Equivalent
End of Year
$1,194,288
BOARD OF DIRECTORS
SAM ALEMAYEHU
Cambridge Industries Energy

ROBERT BREWER
Lerch, Early & Brewer

CHRIS CARPENITO
Cooper Construction

JILL CHESSEN
Long & Foster

DAVID GOLDBERG
Goldner LLC

SUSAN HENDRICKSON
Berkman Klein Center for Internet & Society
SHANIKA HOPE
Google

CORINNA E. LATHAN
AnthroTronix

CARA LESSER
KID Museum

MICHAEL C. LIN
Formerly National Institutes of Health

ALEXANDRE H. RENE
Ropes & Gray

BRIAN TAFF
Streetsense
JOSE ANTONIO TIJERINO
Hispanic Heritage Foundation
CORPORATIONS
681 Marketing Studio
Amazon
American Plant
Arnold & Porter
The Boeing Company
Brookfield Properties
Brown Advisory
Comcast
Constellation
Cooper Building Services, Inc.
Emergent BioSolutions
Google
Lerch, Early & Brewer
Montgomery County Economic Development Corporation
Novavax
Pepco, an Exelon Company
Pitango
Procter & Gamble Company
Rodgers Consulting
Ropes & Gray
Sonnedix
Streetsense
Verizon Foundation
Washington Gas
Xometry
FOUNDATIONS
Bernard Family Foundation
Charities Aid Foundation
CityBridge Foundation
Gary and Pennie Abramson Charitable Foundation
George Wasserman Family Foundation
Greater Washington Community Foundation
Mead Family Foundation
Miller Family Foundation
Samuel & Sylvia Kaplan Family Foundation
Thai McGreivy, M.D. Memorial Fund
The Grable Foundation
The Kay Family Foundation
The Lawrence B. Taishoff Foundation
Vincent A. & Helen M. Sheehy Foundation
GOVERNMENT
Arts and Humanities Council of Montgomery County
City of Rockville
Maryland State Department of Education
Montgomery County

INDIVIDUALS
Cheryl & Randy Altschuler
Cathy Bernard
Ricardo Berrios
Shirley Brandman & Howard Shapiro
Fleur Bresler
Robert G. Brewer, Jr.
Robert & Sharon Buchanan
Danny Chang
Johanna Chanin
Leah Chanin
Sonia & Rick Chessen
Dan & Rebecca Farrington
David Flanagan
Patrick Gallagher
William Gehrke
Valerie Green
Gary & Julie Greenstein
Jennifer Gross & Saul Burian
Erik & Aileen Hawkins
Richard Hayman
Susan Hendrickson & Rob Kohn
Morry & Mary Joftus
Scott Joftus & Cara Lesser
Robin & Stuart Jones
Cori Lathan & David Kubalak
Michael C. Lang
Glenn & Jennifer Leon
Ruth & Robert Lesser
Nancy & Reid Liffman
Michael C. & Ellen Lin
Elizabeth Mann Memorial Fund
Richard Marks
Joseph Mindell & Ossie Borosh
Chris O'Brien
Lisa O'Brien
Robert & Stephanie Oshinsky
Daniel Pink & Rebecca Lerner
Diane Polinger
Beth Redlich & Howard Widra
Alexandre Rene & Sasha Fombrun-Rene
Cynthia Rice
Alison Rodner & David Goldberg
Harry & Adrienne Rosenberg
Sally Rosenberg & Bruce Charendoff
Maria Salinas
Debbi Schultz
Stacy & Seth Silber
Mickie Simon & Brian Schwalb
Gabriel Weisz
NON-PROFIT
Glen Echo Park Partnership for Arts & Culture
Hispanic Heritage Foundation
Thank you to our multiple anonymous donors.
Contributions of $500+ made between September 2021 and August 2022
3 Bethesda Metro Center
Bethesda, MD 20814